Palletization and automation
Palletization and automation

First-class Taiwanese 5-axis centres with European specifications.
Robust design of the upper gantry with unique rigidity, cast-iron bed.
High-performance Kessler spindles with exchangeable cartridges, which we keep in stock.
Double torque motors on a rotary table for high dynamics and simultaneous precision positioning.
We test the rigidity and the accuracy of the G8 model ourselves in our prototype production. We are looking forward for your testing brief!
V5X
pallet stacker (58/84)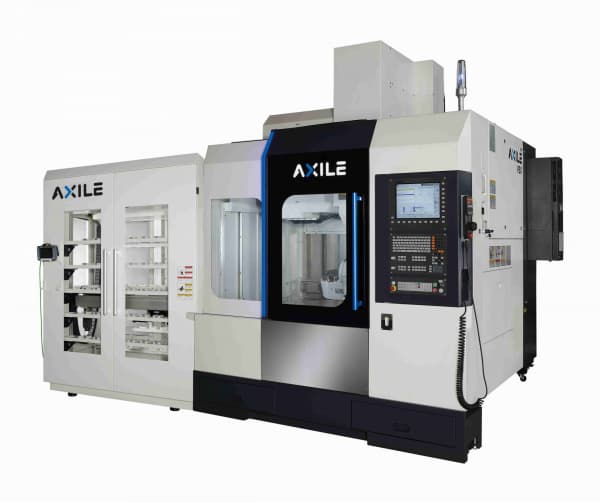 Table size / load
170 mm / 30 kg
Max. workpiece diameter/height
xx
X, Y, Z axes travel
600 / 500 / 435 mm
Spindle
12 000 / 25 000 RPM
AXILE G6 RPC
integrated palletization (8/10/16/20)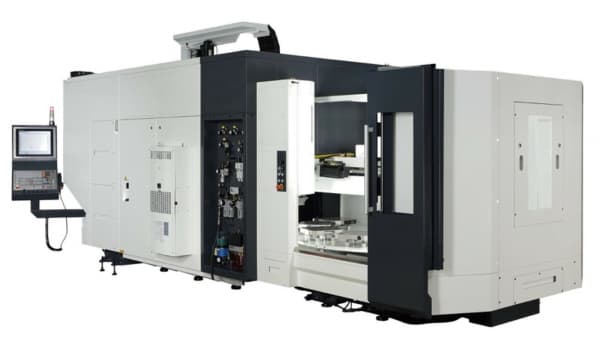 Table size / load
600 mm / 600 kg
Max. workpiece diameter/height
826 / 555 mm
X, Y, Z axes travel
650 / 850 / 500 mm
Spindle
20 000 ot/min. RPM
AXILE G6 MPC
integrated palletization (2/6)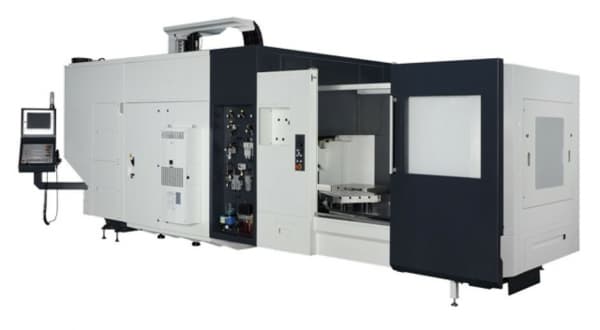 Table size / load
500 mm / 400 kg
Max. workpiece diameter/height
553 / 420 mm
X, Y, Z axes travel
650 / 850 / 500 mm

Kitamura pays particular attention to mechanical precision and rigidity in combination with modern operating and controlling elements.
A unique combination of high feed speed and a robust slideway perfectly dampens vibrations.
Patented design solution for the sliding mechanisms, with a double ball screw.
Most machines can be equipped with palletisation, enabling the control of longer work queues.
Our own manufactured mechanical spindles combined with a four-gear drive offer an extraordinary combination of torque and speed.

IBARMIA horizontal centres with high added value with respect to technology.
The countless number of workspace configurations can meet almost any customer applications – space division, horizontal or vertical tables, support rests, and other accessories are available.
Turning functions for all model series, with spindle adjustment and a balancing system for workpieces during turning being a matter of course.
Production of internal and external gearing by hobbing or power-skiving represent the perfect complement to machine configurations with a carousel function.
T EXTREME
pallet changer (2/4/+)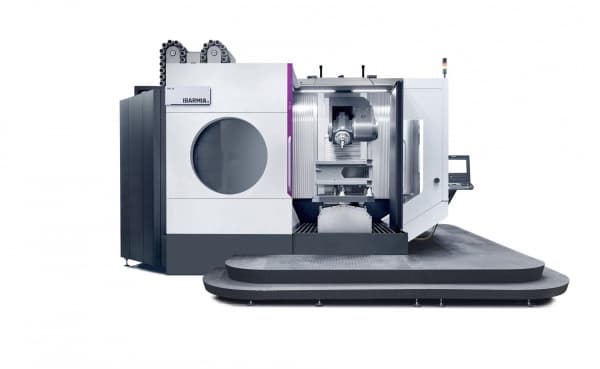 Table size / load
800-1600 x 800-1600 mm / 4000-25000 kg
Max. workpiece diameter/height
Ø1200-3600 / 1250-2150 mm
X, Y, Z axes travel
1200-3600 / 1100-2300 / 1000-1900 mm
Our implemented projects
ALSTOM
We had a specific, simple, but not easy assignment for our tender. We wanted to speed up the current production process by 20%. Only TGS was able to offer a comprehensive solution, including ...
More information

AGROSTROJ
When we select suppliers, we are looking for partners. Partners who not only deliver goods, but will also cooperate in developing our company. That's exactly who TGS are. They can solve tech ...
More information

ANTREG
When we contacted suppliers and put to them our rather complex requirements for robot automation, everyone else was slow, were groping around for ideas, or else tried grafting our demands onto their ...
More information

SIEMPELKAMP
I think that TGS is the most progressive out of all suppliers I've ever come across. With respect to reaction speed, the effort to solve problems, service, and the scope and quality of their ...
More information

More projects
Do you find our offer interesting, or do you need more information?
Send us an e-mail!